Tag:
Habits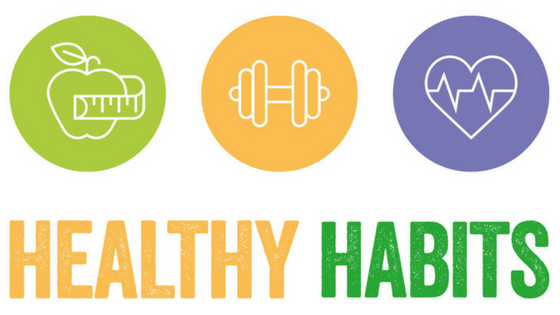 How to Build Healthy Living Habits for Fitness and Losing Weight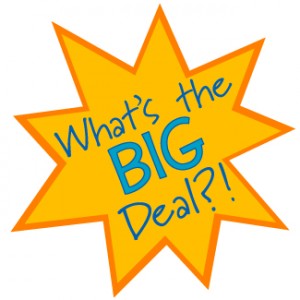 If you struggled to lose weight or increase your fitness level you a have no doubt searched for and tried numerous meal plans and fitness programs. 
How many of these fitness programs and or meals plans have you tried? How well did they work out for you?
They may have worked for a little while, when you followed them, but were you able to stick with it?
Statistics (as well and my professional observations) have shown that exercise programs and meal plans are not stand alone effective solutions for weight loss. Why? Because you must follow them in order for them to work. To find success in reaching your fitness goals you need more than just a plan, you must develop sustainable healthy lifestyle habits.
What Is a Habit Anyway?
When I refer to building healthy living habits, I am referring to anything you do regularly that promotes the building, achieving or maintaining your complete fitness goals.  An unhealthy habit would promote the opposite.  It would be anything you do regularly that hinders you from being Completely Fit.
 A habit is something that we do automatically — as in, without really thinking about it. Which is why identifying and changing your own habits so hard. How can you think about the stuff that you don't have to think about? Changing a habit takes time and often requires outside coaching and accountability. Your unhealthy habits weren't developed over night, so new healthy habits won't either.  
All Habits Have A Trigger & A Reward
You see, all habits need a trigger — a little reminder that says, "Hey, you should do this action now." Habits also need a reward — a little reminder that what you just did was a good thing. There is ALWAYS a payoff, even if you aren't readily aware of what it is.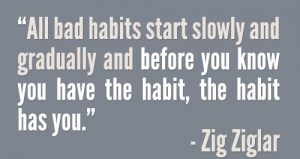 Healthy Living Habits Happen When People Get Together to Support and Help Each Other Out!
Finally, keep in mind that permanent healthy living habits are best created and sustained  through supportive relationships. Look to your peers, coach, family, friends, coworkers, Facebook friends, groups and fitness forums for mutual support.
Finding your own triggers are hard. Seeing other people's is easy. Remembering to tell yourself, "Great job!" can be hard. Remembering to tell other people is easy.
Figuring out how to work new foods, new activities, and new steps into your own life is hard. Watching and learning from a whole bunch of other people like you, who are trying to get to the same place you are, is just so much easier!
The the Completely Fit Membership Community, actually we like to refer to ourselves as a family, is an awesome place for this to happen. 
As a member of the family you don't only get personalized workouts and nutrition coaching designed to help you form healthy sustainable habits. You also receive around the clock support to answer to your questions, help with your concerns, encouragement you when you are waving the "I'm struggling" flag and and a host of cheerleaders to help you celebrate even the smallest wins!  
Are you ready to build those habits and transform you life? You can Join the Family Today for 50% off your first month and be on your way to becoming Completely Fit!
Coach Carla