Who We Are
Completely Fit gives you the workouts, nutrition tools, accountability, help and support you need to take the overwhelm out of being fit to help you transform your life Body, Mind & Spirit!
Workouts Are Results Focused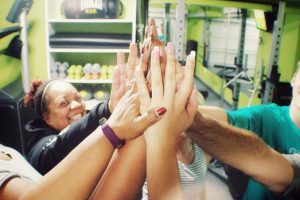 Whether you are participating in group or personal training, every single workout is designed to get you the results you want.

You will continually receive a variety of fresh workouts so that you never get stuck in a rut.
Workout Formats are Flexible
You can choose:

In-Studio Small Group Training 
In-Studio One-on-one Personal Training 
Online Training
Group Training Makes Getting Results a Whole Lot of Fun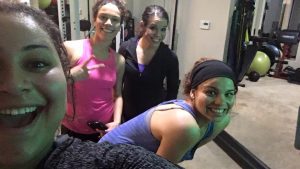 Group training sessions last 60 minutes, but you will soon find out that your workout buddies will make that time fly right on by.
During group training you will work through a series of stations that will include different exercises that include modifications for every level.  
Not only will I be right there with you to help, but we also have several big screen monitors set up to guide you so you always know when it's time to rotate to the next station.
 Personal Training is All About You

Personal training sessions will last 30 or 60 minutes, your choice
All of your workouts will be designed with YOU in mind. It does not matter what level of fitness you are currently at, I have a version of every exercise ready for you. If you want big gains, I've got you! If you are just starting out, I have got you covered too!
Online Training Gives You Flexibility and Accountability that You Need to Succeed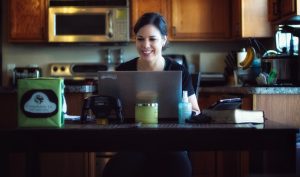 When you choose online training you will have:
workouts 

delivered

 to you with 

full video

instruction via the Completely Fit Software/App.

24/7 access your program
the ability to workout at anytime and anywhere

access to 

instant messaging and video chat so that we can communicate with-in the app, which makes it feel as if I'm right there with you! It really is pretty awesome!
daily support and accountability along with trainer check-ins to keep you on track.
Unique Things that Make Completely Fit So Awesome
It's not just about the workouts at Completely Fit. It's also about nutrition and building healthy habits. If you are looking for the latest diet fads and quick fix remedies our community is not for you.

Our nutrition and habit coaching principles are 

designed to be 

practical 

and

sustainable. I'm all about making good nutrition as easy and as quick as possible.  No one has time to slave in the kitchen for hours on end.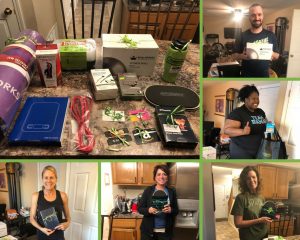 As an added incentive to create healthy habits and reach your goals, we have a monthly drawing where you can win some pretty cool prizes!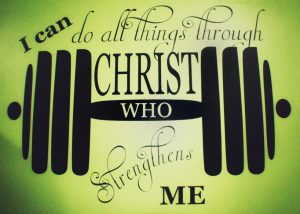 We intentionally keep the atmosphere

positive 

and

uplifting

 in the studio and within the online community.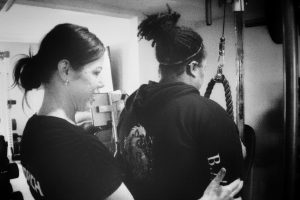 Your safety and health are extremely important.  I'm always watching form and movement.  I monitor workout frequency and intensity to ensure that you are able to get the results you need without over-training or under-eating. 
You are a whole person with a whole life and working out is just one small part of it.  Fitness should enhance your life, not consume or burden your life. You are more than a body and I will continually remind you of that!
We are a Here For Each Other
At Completely Fit you are family.  A fitness and weight-loss journey is best traveled with others. Our fit family is made up of a wide array of ordinary people, just like you who are trying to juggle all of the demands or everyday life. The obligations of family, careers, church, etc. make taking time to care yourself a struggle. You are not in this thing alone!
Your Next Step
Getting fit is not about waiting for the ideal set of circumstances before you begin.  It's about learning how to gradually add in healthy habits into your REAL life!  We are not striving for daily perfection here, progress comes by taking one personalized step at a time.
Your next step is to contact me today for a free coaching consultation. 
In that session we will
Discuss your goals, frustrations and foreseeable barriers

Develop a simplified yet detailed plan that eliminates overwhelm, seeks to overcomes barriers so that you can reach your goals

Determine your next step